English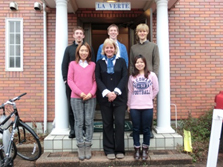 At The La Verte Institute of English we strive to provide an amiable environment where individuals can develop their English skills and international perspective both naturally and soundly.
By focusing on 'learning language in moments of insight', individuals are encouraged to maintain their motivation through communicative 'a-ha' moments (moments of insight) rather than emphasizing rote memorization and lectures. Along with this, students' intellectual process is encouraged to shift away from 'double-thinking' towards 'thinking within the language.'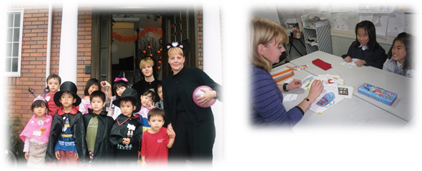 For decades, The La Verte Institute of English has provided instruction to individuals with the goal of becoming fluent in English. Here you will experience face to face lessons in a relaxed environment. We strive to be as flexible as possible to meet the unique goals of each of our students. We achieve this with the help of our carefully selected instructors, each of whom has practical English teaching experience, and who will strive to create as comfortable and productive a learning environment as possible.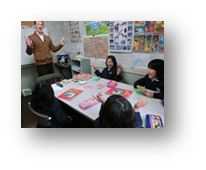 We invite you to visit us for a trial lesson to see for yourself! We would be happy to take you on a tour of our school and discuss your goals so that we can find a schedule and a class that will best match your desire.